Watch for information on CATAC/NWPL's Season 2013-2014 at Balch Street Theatre!CATAC's adventurous plans for Season 2013-2014 include:
CATAC/NWPL  and Ma'Sue Productions in association with The New Black Fest will present Facing Our Truth: Ten-Minute Plays on Trayvon, Race, and Privilege on February 5, 2014. In light of the murder of Trayvon Martin, The New Black Fest commissioned a diverse group of playwrights to write 10-minute plays reflecting on  the tragedy. With these plays, The New Black Fest's wish is that serious discussion is incited in our communities around these urgent issues.  The  evening will feature the work of playwrights Dominique Morisseau, Winter Miller, Dan O'Brien with Grammy Award-Winner Quetzal Flores, Marcus Gardley, Mona Mansour and Tala Manassah, and A. Rey Pamatmat.
Center for Applied Theatre and Active Culture (CATAC) and New World PerformanceLaboratory (NWPL) present company member Debora Totti in a solo performance of Medea based on a retelling of the classic myth by Italian actress, writer, and political activist Franca Rame (1928-2013), wife and collaborator of Nobel laureate Dario Fo. Debora Totti, a long time company member of NWPL, applies her exceptional craft, global perspective, and physical and vocal skills to this Medea for the 21st century.  Medea is presented in tandem with I Dreamed of Rats, Terence Cranendonk's brilliant adaptation of Nikolai Gogol's The Inspector General.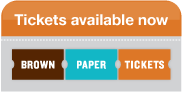 Direct from Poland—The internationally acclaimed Studium Teatralne's production of The King Of Hearts is Off Again.  Based on the book by Hanna Krall, this extremely detailed and physical performance tells the true story of a young Jewish girl during WWII who strove to rescue her husband from a concentration camp.  Four actors expertly express the horrors of war and the force of love.  (With English subtitles).
TAPIT/new works Ensemble Theater (Madison, WI), comes to Akron as part of an exchange residency with NWPL sponsored by Network of Ensemble Theatres/Travel & Exchange Network (NET/TEN).  This exciting, socially and politically aware, tap dancing theatre company will present the world premiere of a new play, Now What, about the economic collapse and the zombie apocalypse.  November 22-23, 2013!
Open rehearsals of NWPL's The Devil's Milk, a new musical opus about Akron and its relationship with rubber.
Just in time for the Cleveland/Akron hosted Gay Games 2014:  NWPL's Studio 2 presents a new adaptation of Henrik Ibsen's Hedda Gabler which provocatively weaves lesbian desire into the plot and revitalizes the inherent tensions in this classic story of personal passion in battle with social propriety.
Further collaborations with Akron's emerging young theatre companies:  Ma'Sue Productions and Heads Up!
Plus classes, workshops, family and community activities, contact dance jam sessions, open training sessions, and more!
Join our New World Performance Laboratory group on Facebook and like our Center for Applied Theatre and Active Culture page!
CATAC/NWPL's 2013-2014 Season is sponsored in part by grants from:
The Arthur Kelly Fund of Akron Community Foundation
The exchange with TAPIT/new works is made possible, in part, through a grant from the Network of Ensemble Theaters' Travel & Exchange Network (NET/TEN), supported by lead funding from The Andrew W. Mellon Foundation and the Doris Duke Charitable Foundation.
The Ohio Arts Council helped fund this program/organization with state tax dollars to encourage economic growth, educational excellence and cultural enrichment for all Ohioans.