Watch for information on CATAC/NWPL's Season 2015-2016
At Balch Street Theatre!
---
CATAC's adventurous plans for Season 2015-2016 include
Industrial Valley: The Devil's Milk, Part 3 will be a devised theatre event based on Ruth McKenney's acclaimed account of class and industrial conflict in Akron, Ohio during the 1930s. Malcolm Cowley in The New Republic called Industrial Valley "perhaps the best American example of proletarian literature." Don't miss NWPL's take on this vivid portrayal of "an industrial city crippled by the country's economic failures." Directed by James Slowiak and featuring NWPL company members Jairo Cuesta, Jamie Hale, Justin Hale, and Debora Totti, along with Rosilyn Jentner, Kyra Kelly, Chris Buck, and Robert Keith. Open rehearsals November 12-15, 2015.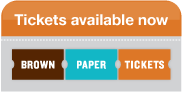 Open rehearsals of NWPL's The Devil's Milk, a new trilogy about Akron and its relationship with rubber began in March 2015 with a solo performance by NWPL co-artistic director Jairo Cuesta, Death of a Man. Watch for more performances this fall and tours to the East Coast!
Goosetown: The Devil's Milk, Part 2, written, composed, and directed by Akron theatre artist JT Buck was in development Summer 2015 during June and August at Balch Street Theatre!
CATAC/NWPL will host Akropolis Performance Lab from Seattle, November 20 and 21, 2015, with their production of The Glas Nocturne, Co-Artistic Director Joseph Lavy's adaptation of Hjalmar Söderberg's Doktor Glas. Audience is limited. Don't miss the homecoming of two original NWPL members: Joseph Lavy and Zhenya Lavy!
Akron School for the Arts (Firestone Theatre) and CATAC will present Dear Gabby: The Confessions of an Over-Achiever, performed by students from Firestone High School and directed by Elynmarie Kazle on December 11 and December 12, 2015 at 7pm. A show for the whole family. Tickets are $5 and proceeds go to support CATAC's activities at Balch Street Theatre.
The 2014-2015 began with NWPL's production of Virginia Woolf's Orlando adapted by Sarah Ruhl, in conjunction with the 2014 Gay Games Cleveland/Akron, August 7, 8, 9, 14, 15, 16, at 8pm; August 10 at 2pm, Balch Street Theatre. Directed by NWPL co-artistic director James Slowiak and featuring company members Jairo Cuesta and Debora Totti along with local actors Rosilyn Jentner, Jeremiah Clapp and India Burton (as Orlando). Contemporary American playwright Sarah Ruhl (In the Next Room or the vibrator play) brilliantly renders Woolf's gender-flipping 1928 novel into a theatrical fantasia of transformation and poetry that provided a perfect vehicle for NWPL's unique physical and vocal performance style. CATAC/NWPL was proud to be an Arts Partner of the 2014 Gay Games!
The Catherine Wheels Company of Scotland presented Lifeboat, a play about friendship and survival for 4th grade and older on April 13 and April 14 at 7:30pm at Daum Theatre in Kolbe Hall on The University of Akron campus plus a sold-out school show on April 14!
Plus classes, workshops, family and community activities, play readings, contact dance jam sessions, open training sessions, Creative Placemaking and more!  
---
JOIN US AT: 
CATAC/NWPL is sponsored in part by grants from:
The Arthur Kelly Fund of Akron Community Foundation
The Ohio Arts Council helped fund this program/organization with state tax dollars to encourage economic growth, educational excellence and cultural enrichment for all Ohioans.
CATAC/NWPL's The Devil's Milk Trilogy is supported in part by a generous grant from John S. and James L. Knight Foundation.