Akron's LGBTQ+ Youth Theatre Ensemble Presents Encore Performances of New Play
 QuTheatr presents new work about gender identity at Balch Street Theatre in Akron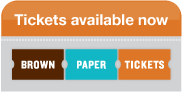 QuTheatr Ensemble, a theatre project aimed at employing and empowering LGBTQ+ youth and young adults in greater Akron, will present six encore performances of "Through His I," a new play developed by the company which premiered in July. Based on the experiences of company members and others from the local LGBTQ+ community, "Through His I" is an intimate and provocative work that educates the public on several issues that concern today's LGBTQ+ youth. "Through His I" opens Friday, September 6, 2019 and runs through September 15, 2019. Performances are Friday and Saturday, September 6, 7, 13, 14 at 8pm and Sunday, September 8, 15 at 2pm. The Balch Street Theatre is located at 220 South Balch Street, Akron 44302. Tickets are $15 general admission; $10 for students and youth under age 22; or pay-what-you-can for rush tickets at the door. Tickets are available online at https://qutheatr2.bpt.me or by calling 330-867-3299. Seating is limited.
QuTheatr's "Through His I" tells the story of a young trans male who daily confronts discrimination and bullying as he encounters those who challenge his identity. Through a variety of theatre and storytelling techniques, the young actors of QuTheatr lead the audience towards acceptance and understanding. The play aims to generate conversations about identity and gender while educating people on several LGBTQ+ topics. Talkbacks with the cast follow each performance.
QuTheatr is a project of Akron's New World Performance Laboratory (NWPL) and the recipient of a grant from the John S. and James L. Knight Foundation, as part of its 2017 Akron Knight Arts Challenge. The Knight Arts Challenge funds the best ideas for engaging and enriching Akron through the arts. "Through His I" is directed by NWPL's co-artistic director, Jairo Cuesta. The play was created and written primarily by members of the QuTheatr Ensemble. Local theatre artist Josy Jones guided and curated the writing and dramaturgy of the production and NWPL company member Rosilyn Jentner served as assistant director. Current QuTheatr company members include: Jaxx Cheline, Kaitlyn Meese, Lysander Mills, Fennel Morrison, and guest artist Justin Miller. The design and technical production team for QuTheatr includes Inda Blatch-Geib, Chris Hariasz, Kix, Dave Cranston, and youth interns Viola Cranendonk and Lysette Stanley.
QuTheatr ensemble members receive a scholarship for their work in the company. QuTheatr Founding Director, JT Buck, says: "This project will empower and ultimately employ our local queer youth at a very challenging time in their lives. We'll set the expectation that young artists deserve to be paid, and that the voices of LGBTQ+ artists deserve to be heard, nurtured and respected." Funding for the project comes from numerous supporters and foundations, including the John S. and James L. Knight Foundation, Char and Chuck Fowler Family Foundation, Gay Community Endowment Fund, Akron Community Foundation, GAR Foundation, Peg's Foundation, and Ohio Arts Council.
Watch the video about QuTheatr from WCPN Ideastream and PBS Applause.