Celebrating 27 years of work in Northeast Ohio!
New World Performance Lab presents its Fall Fundraising Fête!
Saturday, September 21st at 7PM
The evening includes special performances by
members of New World Performance Lab, dinner, a silent auction, and dancing to live music.
Ticket prices start at $50 for the full evening of festivities.
Click here for more information!
WHAT'S NEW?
Akron's LGBTQ+ Youth Theatre presents encore performances of new play
After a successful debut in July, QuTheatr Ensemble's, Through His I, a new play devised by the ensemble, about bullying and its effects on members of the LGBTQ+ community, will present encore performances September 6th-15th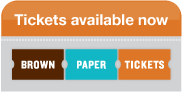 Looking forward 2019-2020…
NWPL ensemble members are busy rehearsing and researching several new works. Watch for news of the ensemble's new devised work, tentatively called Temptation, loosely based on Maeterlinck's Pelleas and Melisande and other works exploring the nature of desire, wanting, madness, and the underlying psychological and biological mechanisms driving longing, romance, and obsession. Work to premiere in May 2020.
A new solo piece by Jairo Cuesta telling stories of immigration.
---
Want to stay up-to-date on what's happening at the Balch?
Find us on Facebook or sign up for our newsletter.
Support our work!
CATAC, NWPL, and QuTheatr are sponsored in part by grants from:
The Ohio Arts Council helped fund this program/organization with state tax dollars to encourage economic growth, educational excellence & cultural enrichment for all Ohioans.
Save
Save
Save
Save
Save
Save